by West Camel
Born and bred in south London – and not the Somerset village with which he shares a name – West Camel worked as an editor in higher education and business before turning his attention to the arts and publishing. He has worked as a book and arts journalist, and was editor at Dalkey Archive Press, where he edited the Best European Fiction 2015 anthology, before moving to new press Orenda Books just after its launch. West Camel shares his thoughts on 'the new noir' ahead of Noirwich 2019.
---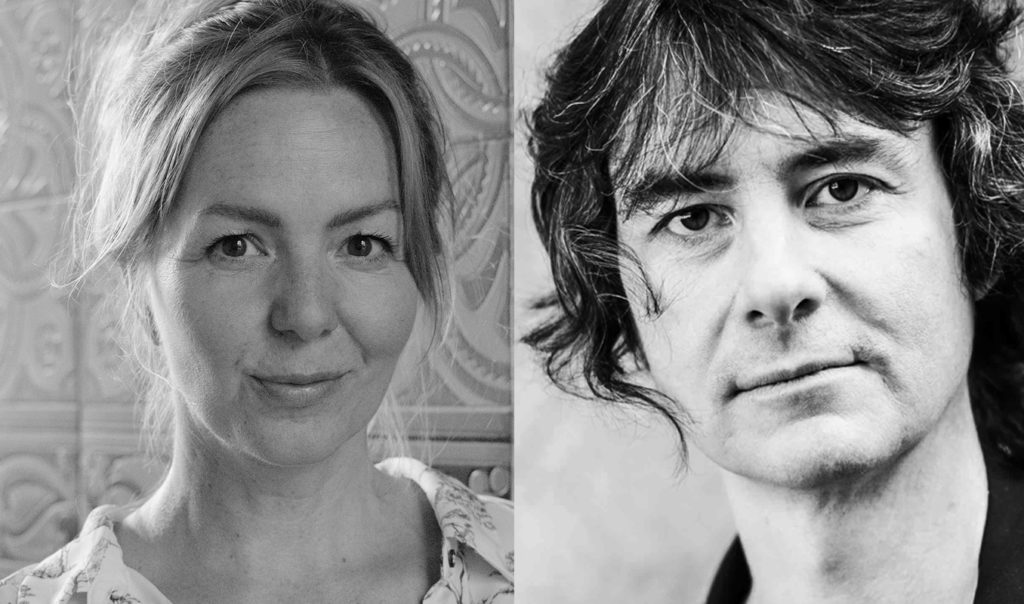 ---
Noir seems to have spread across Europe like wildfire in recent years. Wherever I look when attending book events, fairs and conferences, I see a new country pushing its noir titles. And when I'm editing reviews for the European Literature Network and working on The Riveter magazine of European Literature, 'noir', 'noirish' and even 'noiresque' are peppered throughout the copy. I could be forgiven for wondering how so many authors have written so many noir titles in such a short space of time?
The truth is, they didn't. Spurred by the success of the Nordic countries, whose noir literature kicked off this trend, many publishers, agents and literary organisations in other European countries are now describing their long-established crime and thriller writers as noir. In the UK the proliferation of noir-style festivals – including Noirwich – has meant there are many more opportunities for crime writers to meet their readers. In fact, as I have experienced at Orenda Books, the publisher I work for, noir is one of the principal drivers of the recent and refreshing mass-market interest in translated fiction.
It is, however, too simplistic to see noir just as rebranded crime. Noir covers a wider range of sub-genres – psychological and domestic thrillers, detective stories, police procedurals and PI tales all have a place in the shade of its umbrella. What readers do want from any noir title, though, is a certain sinister quality – in both setting and character – and a pervading sombre tone, one that no catharsis is able to lighten; not completely anyway.
With Euro Noir well established, and easily recognised by readers, some noir writers are now experimenting with the genre – seeing how far they can push its boundaries and test their readers' appetites. One such author is Antti Tuomainen. Crowned the 'King of Helsinki Noir', Antti published five extremely dark, extremely serious crime thrillers, including the prize-winning The Healer, and most recently The Mine. Then, in 2016 he published The Man Who Died (Orenda Books published David Hackston's English translation in 2017), a comic, philosophical, thriller-cum-crime-caper that has strong noir credentials – not least the central premise: the protagonist believes he's being slowly poisoned, probably by his wife. In its review, The Times presented Antti with another crown: 'the funniest writer in Europe'.
So can noir really be funny? Antti has since seen great success with another piece of comic noir – Palm Beach, Finland, which offers a similar combination of hilarious criminal mishaps, dark moments, and philosophical introspection. His next novel, Little Siberia (published this autumn in the UK by Orenda Books), I can reliably inform you sees him repeating the same trick. Funny noir is definitely here to stay.
Another Orenda author, Simone Buccholz, is pushing the limits of noir in a different way. Like Antti, Simone had published five crime novels – hers all part of a series. But then, having changed her publisher, she had what she describes as a 'reset … I stepped back and thought of a new way to write the characters and look at the series'. In Blue Night (published in German in 2016, in Rachel Ward's English translation in 2018), Simone focused on one of her characters, Chastity Riley, and found a voice for her that took her writing in a new direction: a hard-boiled, poetic, almost avant-garde stream of consciousness that has the darkness of noir and still delivers all the essentials of the police procedural. Blue Night was followed by two more Chastity Riley novels – Beton Rouge (2017/19), and Mexico Street, whichwon this year's German Crime Fiction Prize, and will be published in the UK next spring.
It is the flexibility of Euro Noir – the variety of genres it can encompass – that makes it ideal for literary ground-breakers like Buccholz and Tuomainen. They can feel comfortable in its dimly lit corners, and come up with new ways to beckon their readers into the darkness.
---
---
---
Don't miss Simone Buchholz and Antti Tuomainen in conversation at the Noirwich Crime Writing Festival on 14 September. They'll be discussing the continuing popularity of Euro Noir and dissecting how humour and crime translates. Tickets available now.
Follow West on Twitter @west_camel.