The Noirwich Crime Writing Festival is the region's largest annual celebration of crime writing and one of the fastest-growing literary festivals in the UK.
Many incredible crime writers have attended the festival in recent years, including Val McDermid, Attica Locke, Yrsa Sigurdardottir, Louise Doughty, James Runcie, Lee Child, Ian Rankin, Peter James, Anthony Horowitz, Nicci French, Paula Hawkins and Benjamin Black.
Noirwich is about the reading and the writing of crime fiction. We explore how the genre works and where it is going, thanks to our unique connection with the University of East Anglia's creative writing department.
The University of East Anglia will be taking the lead on Noirwich festival programming and production from 2022, having previously worked in conjunction with The National Centre for Writing from 2015-2021.
The 2022 Noirwich festival will take place from 8-10 September. Sign up to the Noirwich mailing list to keep track of updates and announcements or follow us on Twitter, Instagram and Facebook (@NOIRwichFest). All inquiries can be directed to the UEA team at: noirwich@uea.ac.uk
Festival Sponsor

Noirwich is sponsored by The Crime Vault. The Crime Vault is the place to discover great crime and thriller book recommendations online. From psychological thriller and stylish procedurals to debuts, check out their online store for the latest reads.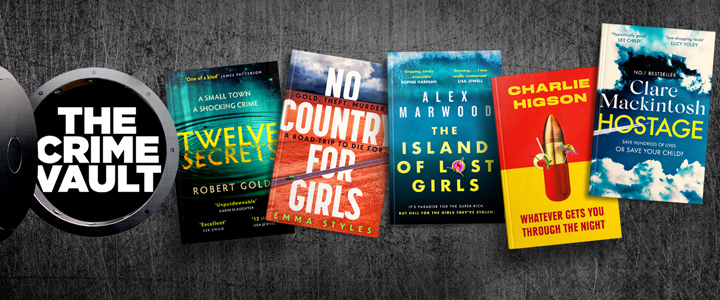 More details

⟶