---
Melanie Cook, PR & Marketing Manager, VisitNorwich
---
It's curious that even in the 18th century, coffee houses were as popular as ever. Though in those days, they were packed out with men whilst the women did the service.

Today, if you visit the Museum of Norwich at The Bridewell, there is a recreated coffee house exhibit, particularly memorable for the historically-accurate wig you can try on while you're here.
While the hairpiece may have gone out of fashion, the places we hold dear for our oat milk favourite flat white are as important to us as ever. Whether you want a bit of peace and quiet, a chat, a chinwag or a break with a book, these are my top five favourite places to grab a coffee and drink in the history of this wonderful city.
---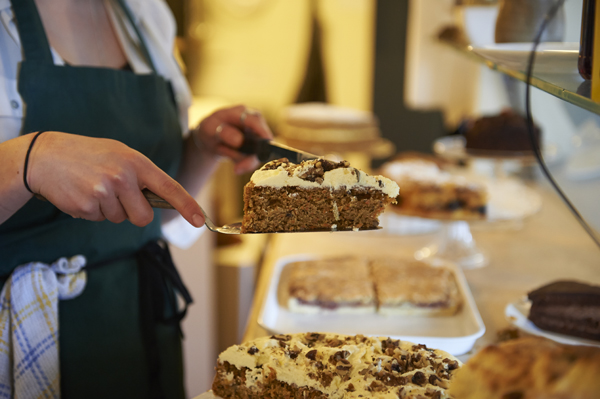 ---
1. The Britons Arms, Elm Hill
This beautiful 14th century thatched building is a hidden gem in Norwich, even though it sits proudly on Norwich's most complete medieval street. Close your eyes and picture a cobbled street with ancient, leaning buildings and you'll summon a picture pretty close to how Elm Hill looks today. And The Britons Arms is truly inviting. It's cosy and quaint with a quintessentially English offering of savouries and cakes, all homemade daily. Don't miss the lush private courtyard garden in good weather.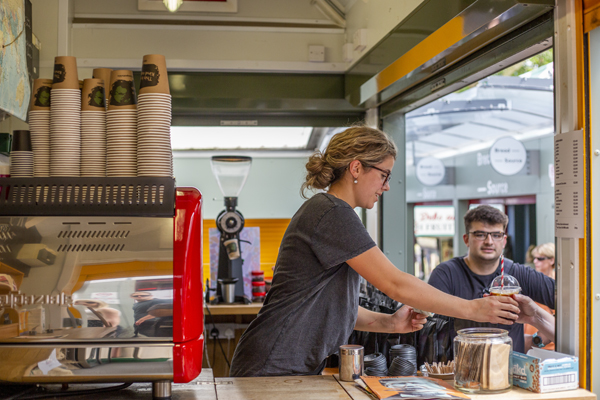 2. Norwich Market, Gentlemen's walk
This is the largest open-air market in the country, and has been in its current space for over 900 years. Recently it has seen an influx of artisan food makers and producers, meaning the hungry (or thirsty!) visitor is never stuck for choice. It's the place for breakfast or lunch from around the world and a quick stop coffee, especially if you love people watching.
---
---
3. Bread Source, Upper St. Giles
Scandi style chic plus a bakery equals Bread Source. On the cusp of opening its third cafe in Norwich – surely that says it all. And you can't have a coffee here without trying their signature Cinnamon Bun! Like making the most of your breakfast or brunch experience? You won't be able to resist the coffee and unlimited toast offer, with at least 6 types of bread which you toast yourself.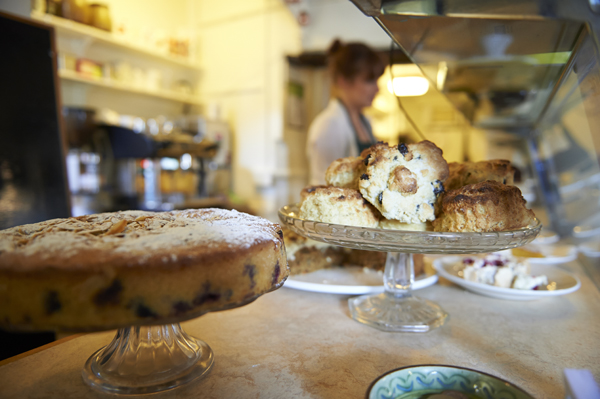 4. Strangers Coffee House, Pottergate, Norwich Lanes
The Strangers were a group of Protestant refugee weavers who fled the low countries in the 16th century as a result of religious persecution. They were welcomed in Norwich where they helped create a prosperous textile industry, and where their influence is still felt today. Right in the heart of the Norwich Lanes, sit at the window in Strangers Coffee House – named after neighbouring Strangers Court – and take it easy with an espresso and pecan pie.
---
5. The Ivy Brasserie, London Street
Situated in a beautiful building designed by architect George Skipper – a leading Norwich architect of the late Victorian and Edwardian period. This is French style coffee, served in a beautiful brasserie styled by Martin Brudnizki design studio. Order breakfast al fresco and enjoy your hot drink served in a silver coffee pot with complimentary refills. Wear your best Insta outfit here.