Please note, these events took place in 2019.
Indulge in some crime-themed cinema this September with the Film Noir season of Vintage Sundays at Picturehouse Cinemas!
Each Sunday, Cinema City brings classic films back on the big screen where they belong. Starting on 8 September, you can dive into the dark heart of Hollywood with five classics from the likes of Orson Welles and Billy Wilder.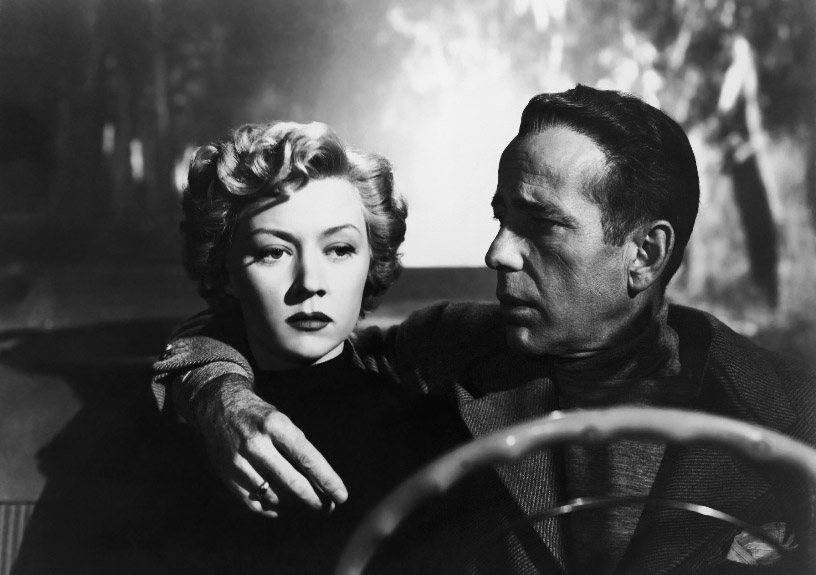 Double Indemnity – Sun 8 Sep, 1pm
Billy Wilder's paradigmatic film set the template for the genre when first released in 1944. Insurance man Walter Neff (Fred MacMurray) schemes the perfect murder with the beautiful wife of one of his clients (Barbara Stanwyck): kill her husband and make off with the insurance money. But Walter's colleague (Edward G. Robinson) – a shrewd insurance investigator – has a feeling that not all is as it seems with the widow's claim.
In a Lonely Place – Sun 15 Sep, 1pm
Humphrey Bogart delivers one of his best performances in Nicholas Ray's hard-boiled, LA-set thriller. Dixon Steele (Bogart), a moody, volatile Hollywood screenwriter who's had his heyday, is accused of murdering a coat check girl from a showbiz restaurant. Laurel (Gloria Grahame), an actress who lives in Dixon's apartment complex, provides an alibi for her neighbour when questioned by the police, and the pair start a relationship. But the chief of police is unconvinced of Dixon's innocence and, after learning of his violent past, Laurel begins to question if she is putting herself in danger by staying with him.
The Killers – Sun 22 Sep, 1pm
Director Robert Siodmak brings Ernest Hemingway's gripping short story of robbery and betrayal to the big screen. Two hit men walk into a diner asking for a man called "the Swede" (Burt Lancaster). When the killers find the Swede, he's expecting them and doesn't put up a fight. Since the Swede had a life insurance policy, an investigator (Edmond O'Brien), on a hunch, decides to look into the murder. As the Swede's past is laid bare, it comes to light that he was in love with a beautiful woman (Ava Gardner) who may have lured him into pulling off a bank robbery overseen by another man (Albert Dekker).
Touch of Evil – Sun 29 Sep, 1pm
Beginning with perhaps the most celebrated tracking shot in history, Orson Welles's bravura film noir is a shadowy tale of murder, malevolence and police corruption. When a car bomb explodes on the US-Mexican border, Mike Vargas (Heston), a Mexican official investigating drug trafficking, is drawn into the case. Vargas is convinced that American cop Hank Quinlan (Welles) is planting evidence to incriminate the prime suspect, and he becomes obsessed with exposing Quinlan as a rotten apple. Quinlan then seeks revenge by conspiring with gangsters, who terrorise Vargas's wife Susan (Leigh). Welles gives a stunning performance as a man increasingly depleted of humanity, and his deliriously daring thriller with a dark emotional core is one of the greatest of its genre.