'The Love Boat' is a short story by novelist and Noirwich UNESCO Virtual Writer in Residence, Anita Terpstra. It has been translated by Danny Guinan.
---
Julia drank her glass of wine down in one, the alcohol helping to erase the words that were burning liked acid on her tongue. They were out on the open sea and the rolling of the yacht was making her feel seasick.
At the stern, Robert, her husband, and her best friend, Fenna, were deep in conversation. Julia and Fenna had come up with the name 'The Love Boat' for the yacht. A tongue-in-cheek reference to the institution of marriage. 
Fenna laughed at something Robert said.
'Slut', Julia thought to herself. It wasn't just the wine that had left a bitter taste in her mouth.
This little sailing trip had been organised to celebrate the twenty-first birthday of their son, Victor. They were on their way back to port. The light was fading fast. Tomorrow Victor would be celebrating his birthday with his friends, but tonight it was the turn of family and those they regarded as family. Like Fenna.
Fenna had become an object of ridicule within their circle of friends and beyond. Her husband – or ex-husband to be precise – was a successful businessman. She had divorced him a few months ago. Everyone knew about the succession of lovers he had kept in his expensive apartment while Fenna was marooned in their house in the country. Julia was the only one who had stood by her when things began to fall apart.  
And this was Fenna's way of thanking her.
Robert disappeared below deck to join the rest of the party and escape the cold. Fenna was standing alone and Julia saw her opportunity.
'What a fabulous evening,' said Fenna when Julia came and stood next to her. Fenna was clearly a bit tipsy.
Julia wrapped her hands around the railing. 'I know, I know about you and…'
'Oh my god,' said Fenna, shocked. 'I…'
'I don't need to hear your excuses. It's just got to stop.'
'I had been meaning to tell you, honest, but he…'
'Please, spare me, before you make an even bigger fool of yourself. If you had the slightest bit of respect for me or our friendship, you would never have started it.'
'I love him.'
'What?' said Julia, looking at her friend in astonishment. 'How could you do this? After everything I've done for you? I was the only one there when everyone else abandoned you after the divorce. Have you any idea how much shit I had to deal with just because I stuck up for you? And now this… Why him? Of all the men in the world, why him?'
'We just fell in love.'
'I won't let this go on any longer, do you hear me?'
'You can't stop us from seeing each other.'
Fenna stared at her defiantly. She meant what she said, Julia realised. She took a quick look over her shoulder. No one around. Instinctively, Julia pushed her friend and watched with satisfaction as Fenna tumbled over the railing into the dark water. That'll teach her not to start an affair with Victor.
She let out a deep sigh of contentment and walked over to join her son in the wheelhouse. Julia lay her head on his shoulder.
'Mum, have you seen Fenna?' asked Victor.
'No, dear, I've no idea where she is.'
---
Anita Terpstra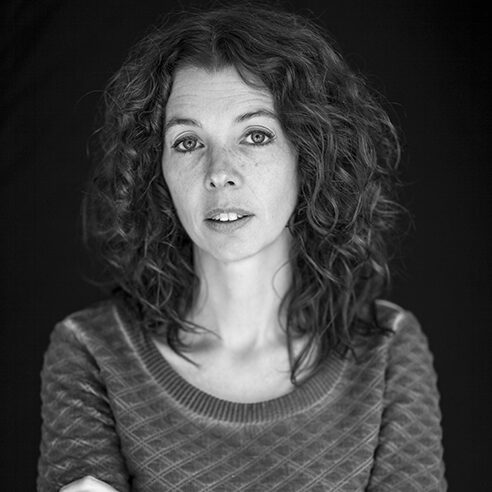 Anita Terpstra (1974) graduated in journalism and art history. Her successful debut thriller Nachtvlucht (Night Flight) was nominated for the Shadow Prize and the Crimezone Thriller Award. Samen (Together) was nominated for the Golden Gallows. Her books have been translated into German and French.
Anita is a UNESCO Virtual Writer in Residence at the 2020 Festival.
Danny Guinan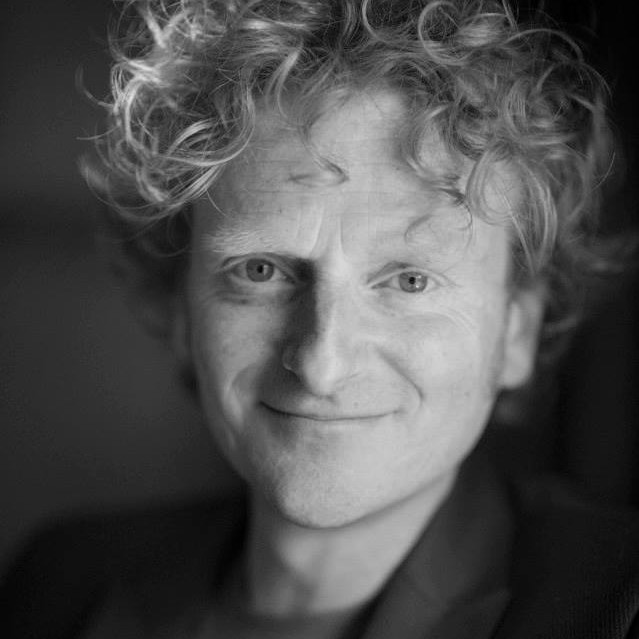 Danny Guinan is a translator of fiction and non-fiction from Dutch into English. Born and raised in Ireland, he now lives and works in the Netherlands. His translated works include the books Attention and Concentration by Stefan van der Stigchel for MIT Press, as well as a number of short stories by Sanneke van Hassel that are due for publication in the autumn by Strangers Press as part of the New Dutch Writing series.