---
---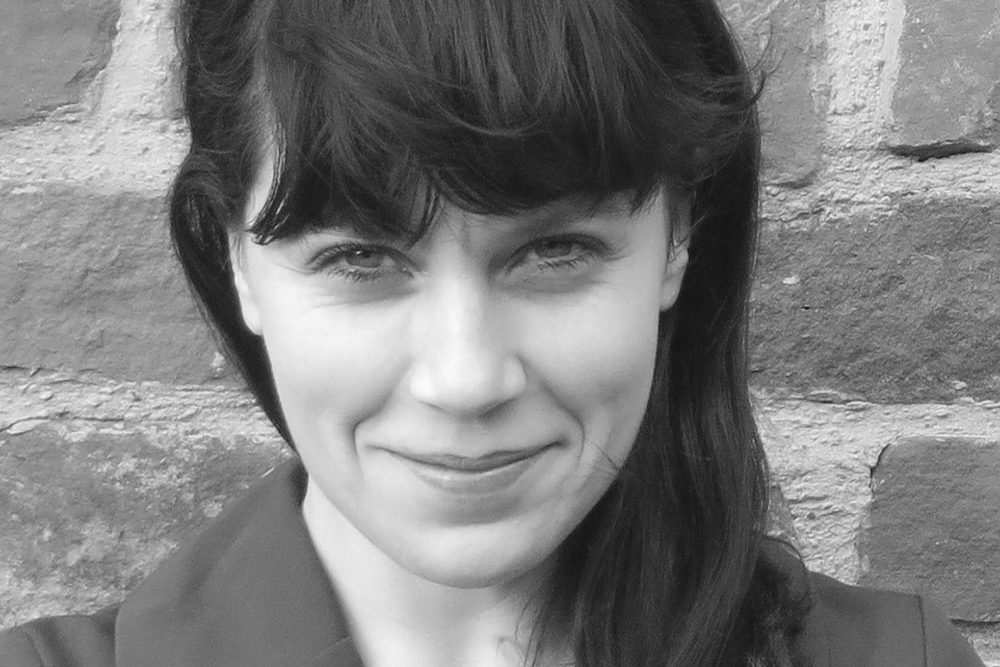 ---
Nicola Rayner is one of the most exciting new names in crime fiction. She has written for a number of publications including The Guardian, The Independent and Time Out Buenos Aires and her debut novel, The Girl Before You, was runner-up in the Cheltenham First Novel Competition in 2018. At First Offenders, Nicola will be joined by a panel of debut writers to discuss finding inspiration, writing an attention-grabbing debut, and their personal stories of getting their big break. Here, Nicola shares her top tips for emerging crime writers.
---
My mother recently unearthed a drawing from my childhood. It's a self-portrait. In it, I'm sitting at the kitchen table, aged four, a pen in my hand and a happy smile on my face as I stare at the pages in front of me. I've captioned it, "Me doing my book." It's taken the intervening 35 years to get "my book" published.
In my day job, I write about dance. I remember watching the ballerina Daria Klimentová receive a National Dance Award in 2012. Jumping for joy, she said: "It's only taken me 30 years of doing ballet every day to get here." It reminded me that writing shares a lot in common with dance: it's about practice and incremental progress. The bulk of the labour is done on one's own, at the ballet barre, so to speak.
Like all novelists, I've always loved reading and there are certain authors I'm completely devoted to. Among contemporary writers these include Kate Atkinson, Maggie O'Farrell, Alice Munro, Julie Myerson and Sarah Waters. As for all-time greats, I'll always have a huge soft spot for Arthur Conan Doyle, Daphne du Maurier and Dorothy Parker.
My favourite books are both pacy and lyrical. They're suspense novels, but their writers have a wonderful way with language too. Those were the sorts of books I always aspired to writing. Du Maurier was a particularly big influence in my formative years – not many things come close to the twist in Rebecca (or the cruelty in it too; du Maurier is excellent at cruelty) or the way My Cousin Rachel keeps you guessing right until the last page.
I read that book around 25 years ago and I still think of it almost every day. You'll find its central question in almost every thriller and certainly every work of domestic noir: can I trust you? Are you who you say you are? It's a question that hounds my protagonist, Alice, all the way through The Girl Before You. Is her husband telling the truth?
When I was looking for tips on how to start as a writer, my mum used to push me forward, at Christmas drinks parties, to talk to the author Molly Lefebure, the mother of a family friend. Lefebure, a forthright sort of person, used to tell me quite stridently: "If you want to be a writer, WRITE. Writers write." As a shy teenager, I was daunted by such advice, but I can appreciate the truth of it now. You don't know what sort of writer you are until you begin.
Similarly, Stephen King in his classic On Writing: A Memoir of the Craft advises just getting on with it – recommending a daily word count that you stick to. It's a good idea, and can certainly help you progress quickly, but if your life looks anything like mine – i.e. normal, busy – there will be times when you will fall short. All I can add to his and Lefebure's words of wisdom are: stick at it, keep going back to the barre.
And sooner or later, a story will emerge. Because we all work differently, it might be something you want to plot out carefully or it might be an idea that develops more organically. For me, it was the latter. I wrote The Girl Before You in a laborious, inefficient way over many years, writing in fragments in lunch hours, weekends or on my mobile phone during my commute. It took a long time to come together.
Then, of course, I had to rewrite it. When the initial structure, initially told from five points of view, was too unwieldy, I had to retell the story from the perspective of three women – Alice, who spots on a train the face of a girl, Ruth, who went missing when they were at university together; Ruth's sister, Naomi; and Kat, Ruth's best friend at university. Rethinking the story a second time round was possibly even more painful than the first, but I persevered and I was fortunate in that process to have the support of a local writing group – something I would definitely recommend new writers seek out.
I also have my parents to thank for my rather dogged approach. When I was a child, my father, an entrepreneur, kept the famous Calvin Coolidge quotation taped to the inside of his suitcase: "Nothing in this world can take the place of persistence. Talent will not… Genius will not… Education will not… Persistence and determination alone are omnipotent." After he died, my mother adopted his motto for herself.
It took me almost ten years to complete The Girl Before You – more if you count my early attempts at the kitchen table. Considering how long it took me, I feel I should have something more groundbreaking to share with writers who are beginning their journeys, but essentially all I have is: discover what you're interested in, make a start, find the right support group for you. And then persist.
---
Nicola Rayner is on the guest panel for First Offenders at Noirwich Crime Writing Festival 2019. Discover your next favourite book from our selection of the best debut novels in crime writing and hear from the emerging superstars that write them. Book tickets here>>