By Duncan Campbell
Has there ever been a time when True Crime – as opposed to the fictional version – has had such a high profile? Whether in television documentaries or podcasts, accounts of famous murders or heists are never absent from the airwaves. True Crime books, meanwhile, tend to fall into two different categories. There are the memoirs of the protagonists – criminals, detectives, victims, lawyers – and there are the works of writers, reporters and historians. It's hard – very hard – to say what the best ones are in two such crowded fields.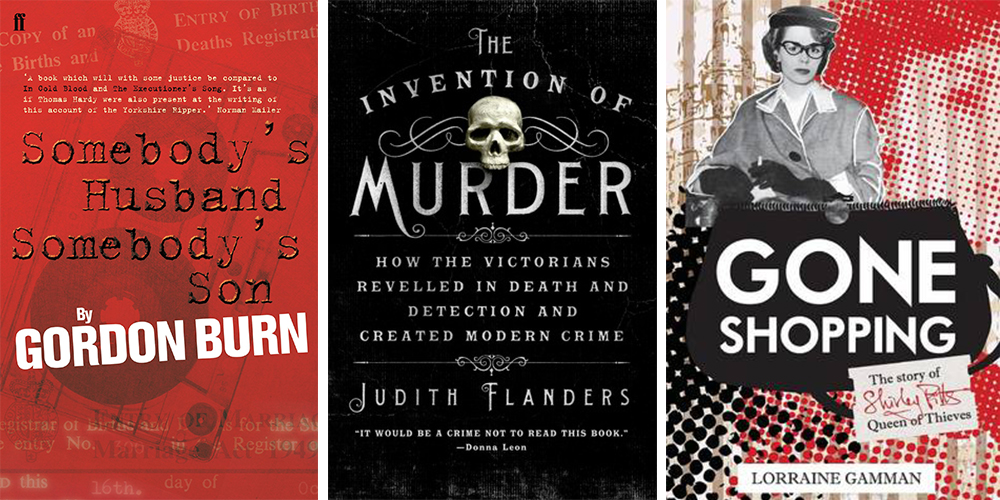 Of the latter category, two of the deservedly best-known are, of course, In Cold Blood by Truman Capote and Somebody's Husband, Somebody's Son by Gordon Burn. The former explores the story behind the murders of the Clutter family in Kansas in 1959 by two ex-cons, Dick Hickock and Perry Smith. The latter is about Peter Sutcliffe, the 'Yorkshire Ripper' and an examination both of his character and of the bungled police investigation that allowed him to carry on killing. Of the more than fifty books about or by the Kray twins, John Pearson's The Profession of Violence remains the best, not least because of the remarkable access he had to the twins at the time when they were still busy posing for David Bailey photos.
Putting our fascination with killers into context is Judith Flanders's wonderful book, The Invention of Murder, which explains how Britain as a nation became intrigued by criminality and gore in Victorian times. And the potential pitfalls of the true crime genre are brilliantly highlighted by Janet Malcolm in her book, The Journalist and the Murderer. It opens with a famously provocative sentence: 'Every journalist who is not too stupid or too full of himself to notice what is going on knows that what he does is morally indefensible.'
Most professional criminals are men but Gone Shopping by Lorraine Gamman tells the story of  Shirley Pitts, a shoplifter who operated in the 1950s and 1960s. When she died in 1992, she was buried in a £5,000 Zandra Rhodes dress that she did not buy over the counter. Above her grave was a floral tribute in the shape of a Harrods shopping bag and the legend 'Gone Shopping', hence the title.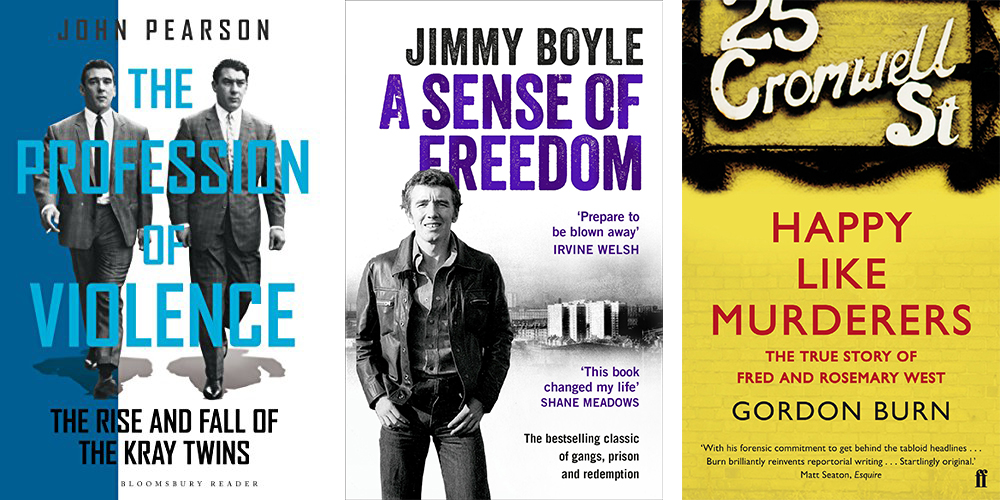 Of books by protagonists, these by former criminals stand out: Gentleman Thief by the late cat burglar, Peter Scott, who stole Sophia Loren's diamonds in the 1960s. Scott ruefully admits that although he was described as a 'master-criminal' in fact 'a master idiot would have been a better description.' A Few Kind Words and a Loaded Gun by Noel 'Razor' Smith is, unlike too many memoirs of professional criminals, remarkably candid about the pointlessness of choosing bank robbery as a career. He recounts one occasion when he tried to hold up a newsagent's with a Luger pistol and was told by its Ugandan-Asian proprietor, with commendable sang-froid, 'Your gun is unloaded – you are minus the magazine. And you swear far too much for such a young man.' Smith bought a Mars Bar instead and told him to keep the change.
Of other memoirs, I would add two thoughtful books: Jimmy Boyle's A Sense of Freedom and Erwin James's Redeemable. The former is by the ex-Glasgow-hardman-turned-artist, the latter by Erwin James, who was jailed for life for two murders in 1984 and tells his remarkable story with commendable frankness and introspection.
Police memoirs – like criminal memoirs – can sometimes be rather unreflective and self-aggrandising. Two recent books that are neither of those things, are Good Cop, Bad War by Neil Woods and Graham Satchwell's An Inspector Recalls. The former is an account of the life of an undercover drugs squad cop who is now an advocate of changing the drugs laws. As he puts it: 'fighting to end the War on Drugs will do more to harm the gangsters than anything I ever accomplished as a cop.' An Inspector Recalls is a very honest account of life as a detective with the British Transport Police.
Books by those who have been victims of crime are much rarer; we remember the names of the murderers but rarely of those murdered or attacked. The serial killers, Fred and Rose West, prompted many interesting books, including Gordon Burn's Happy Like Murderers, Andrew O'Hagan's The Missing, Howard Sounes's Fred & Rose and Brian Masters's She Must Have Known. But one of the most revealing is by Caroline Roberts, who was 16 when she was attacked by the Wests but managed to escape. Years later in the trial of Rose West, she bravely gave evidence on behalf of 'all those girls who didn't make it". Her account of what she suffered and her sometimes grim experiences at the hands of the press is equally poignant.
---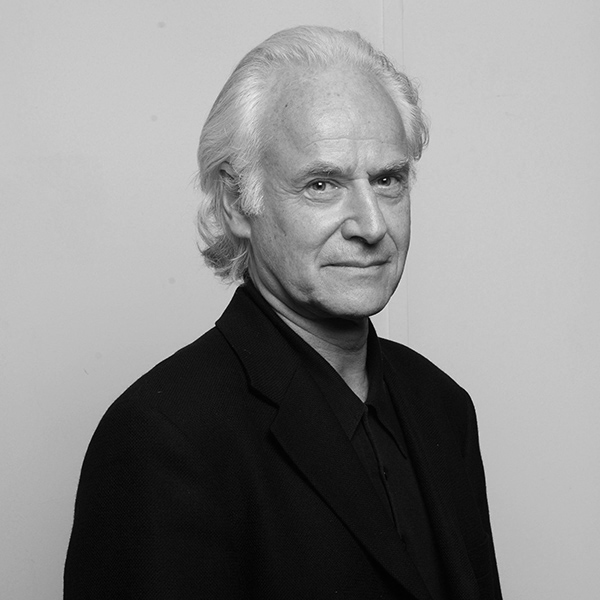 Duncan Campbell has been writing about crime for nearly half a century. He was the crime correspondent of the Guardian and chairman of the Crime Reporters' Association. He has written extensively on the subject of crime for various publications, including Guardian, Observer, Esquire, New Statesman, London Review of Books, Radio Times and Oldie. He has written four other books on crime: That Was Business, This Is Personal; A Stranger and Afraid; If It Bleeds and We'll All Be Murdered in Our Beds! The Shocking History of Crime Reporting in Britain. Duncan was the first presenter of BBC Radio Five Live's Crime Desk and the winner of the Bar Council newspaper journalist of the year award. He has appeared in numerous documentaries about crime and was the consultant on the 2018 film about the Hatton Garden burglary, which was partly based on an article he wrote about the case for the Guardian. Underworld, the definitive history of Britain's organised crime is published by Penguin.
Duncan is leading an online true crime writing workshop on Saturday 12 September at 10am and 2pm BST. Find out more below.