Have you planned your Festival experience yet?
We've created a handy one-page digital guide to the Festival weekend, with links to each event and details on where they will take place. Click the image below to download it.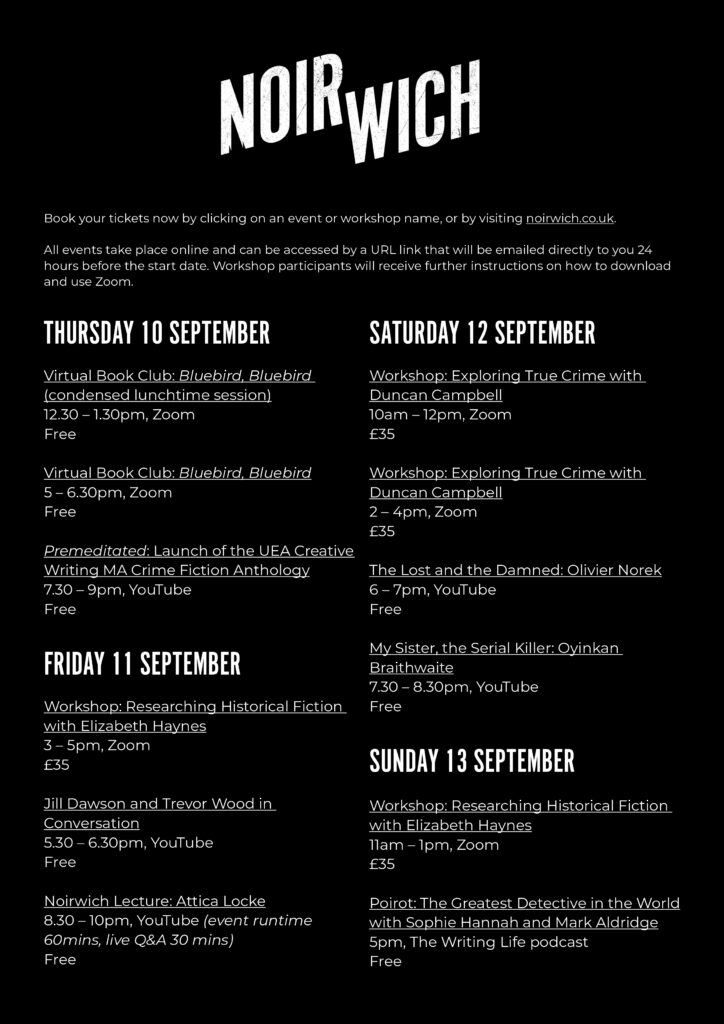 This year Noirwich is taking place online and each session can be accessed by a URL link that will be emailed directly to you 24 hours before the start date. Workshop participants will receive further instructions on how to download and use Zoom.
Waterstones

National Centre for Writing