Written for Noirwich by Finley Little
Content warning: murder, death, execution, violence, violence against women, anti-Semitism.
Perhaps you've heard from Norwich locals of how aa soldier of the Eighth Hussars named Frank Miles entered The Gardener's Arms pub on Timber Hill in the June of 1895 and bludgeoned a woman named Millie with a brewer's bung picker. He then willingly handed himself in to the local police, reasoning his actions as being "provoked by her conduct". Millie was his wife, the daughter of the Gardener's landlady, who had estranged from Frank and went to live with her mother. Many of the local papers claimed she was working as a prostitute, servicing the allure the murders at Whitechapel had fostered into the public reader base; but in truth Frank had seen her with another man in passing and come to the pub to confront her on the subject. It is still vague what her "conduct" had been like that night, but Frank soon found his charge for unlawful wounding would (after, eventually, Millie suffered fatally from her injuries) become a trial over murder. On June 19th, a Wednesday, the city Sheriff called for his execution. Even Frank was sure he would hang, but he was saved by an outcry of the people. It was a crime of passion, said the public, perhaps many believed the papers' claims that Millie was a sex worker who had betrayed her marital oath. Why should poor Frank die? In a letter to his mother, thinking he would soon be meeting an end of a rope, he stated "I did not intend to beforehand, and would now I believe give all the world if it were in my power not to have done it. I hope God will give me grace truly to repent, and forgive me for what I have done."
He is saved his sentence through the plea of the Home Secretary, who has been informed of his case through a petition of more than 6,000 signatures asking him to intercede and falls to Frank's side. Instead, Frank served a ten-year sentence in HMP Parkhurst, where he died in 1905. The Gardener's Arms has always held a second name since, known more famously by the locals as The Murderers.
Then, maybe you know about the martyrdom of William of Norwich. In 1144, a boy who was found to have been brutally murdered in the secluded wood of Mousehold Heath, the body was recognised as a local tanner's apprentice last seen alive on Holy Tuesday. The religious flare to the boy's death continued to grow in parts; he was allowed a burial on Easter Monday, became a regular figure in the local parish sermons and, soon, locals were swearing of a ritualistic re-enactment of the crucifixion had taken place.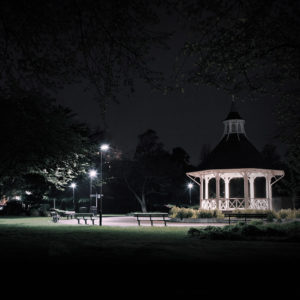 No investigation ever occurred (at least none that could find the evidence we desire today that could lead to a certain culprit) but the Christian imagery from the written accounts helped point grieving locals to their Jewish communities. William's uncle, a priest for the synod, demanded a trial of Norwich's Jews and was prepared to instigate the judicial functions of the times; a trial by ordeal. Could the community hold a hot iron for an allotted time or dig out a stone from boiling water, and the injuries they acquired be healed in three days, they were innocent. If the marks were deemed not to have been healed, they were guilty. This would have been a large feat for an entire Jewish community to participate in and is labelled by historians as the first known accusation of the "blood libel", the antisemitic accusation that Jews practiced ritual murder. This trial never took place. Trying to stop further bloodshed, the Sheriff of Norwich intervened to offer protection to the Jewish community. And without a killer, the case grew in interest. Thomas of Monmouth would write a seven-volume epic on the event which blamed a secret cabal of Jews in the French city of Narbonne of organising a European-wide plot of murders. This story read today is bizarre, outlandish, fabricated and disgusting. Two years on from William's death, a Jewish man would be murdered in the city, but again no one was ever brought to justice. Years went on and the local clergy tried to build a cult of personality around the demise, trying to sanctify William as a saint but never reaching the levels of hysteria that could solidify this belief. Some modern accounts even accuse the clergy of murdering William themselves as a way to build a case against the growing Jewish populace. Or maybe it was a lone killer with no religious motive at all. Or an accident that occurred on the Mousehold that was misinterpreted as murder. Poor William… he would never leave that heath alive.
And if you know all that, you might just remember the ten days when a gangster came to the city to wait for death. On the 21st September 2000 a frail half-of-a-man would check in to room number 4 of the Town House Hotel. It hadn't been a long trip, he had only come indirectly from Wayland Prison, where he had spent the last three years before being released on compassionate grounds. In fact, this person hadn't been a free man since 1969, when the courts sentenced him to a thirty year minimum incarceration alongside a gang of companions linked to a string of violent acts and multiple murders. They had been enforcers, nightclub owners, racketeers, ex-soldiers, blackmailers and criminals of the worst reputation to Scotland yard. Two of the sentenced were his brothers.
The final getaway had been planned by the man's wife, Roberta, who had picked the spot for its locality to the River Wensum, a perfect view when having a pint in the sun. She decided to ask the landlord the more-than-simple question, "how would you feel about Reggie Kray staying here?" Booked specially was the hotel's couple suite, a popular choice for newly-weds, with the room focused around a four-poster hardwood bed in the centre. Mr Kray was not a healthy man and spent much of his time in this bed in drug-dulled agony. Not long after the stay began, the press had found him and encircled the hotel. Old friends from the East End of London travelled to see the newly free crime lord now fatally afflicted by his bowel cancer. He was no longer the tough boxer-built presence he and his twin brother had been feared for, fatally decrepit at 66 he couldn't impose he same enigmatic persona that had built his popularity. Reporters were kept away, camped outside to wait for the inevitable. And by 30th September the killer of Jack "the Hat" McVite, one half of the twin rulers of the East End, succumbed in a four-poster bed in room number 4. To prevent the news getting out, Kray's body was hidden in the landlord's apartment whilst a distraction could be made, at which point the body was wheeled out into an ambulance. Even after the corpse had been removed, the morbid would rent the room specifically for its status as the abode where Reggie Kray died.
Perhaps you know these local natters, perhaps not. Perhaps their factuality allures you to them, but there are so many similar stories, and never a lack of crimes in the nearby world. But one case in a large police file of stories rarely has the subtle allure to become something of a legend. You might have heard of how Mary Anne Wright poisoned her husband and her father at Wells-next-the-Sea but was stayed her execution by a mysterious pregnancy. You could have been told of how James Bloomfield Rush, who was hung in 1849 for the murder of his landlords at Stanfield Hall, attended by a crowd of 20,000 which included the author, Charles Dickens. Did you know of the 1645 witch trials that hanged five women for colluding with the forces of darkness? Or the body snatchers of St Nicholas' Church Yarmouth who set up a trading route of the dead with the universities in London? So shows the dark sides of the City of Stories, an old city which has housed all kinds before. Murderers, thieves, criminals perhaps a cult or two. This is the influence of the crime writer, the murder historian, the journalist, the keenly intrigued. It can be found in every city in Britain and around the world if your able to find the right narrator. And there's many a voice in the City of Stories that's just that…
Finley Little was born in Worcester, England and is currently living in Norwich. He is a graduate of the University of East Anglia with a degree in English Literature with Creative Writing and is working on self-publishing several short stories. You can find him on his Instagram account @Fictioncanbestranger